Okay, so with all the posting I did yesterday - I forgot to add the link for the brag book pages that I made using The Mathematician's Assistant's kit. I have added the link to the original post.
BUT - to save you the hassle of having to scroll back through all of those links and babble - here is the link.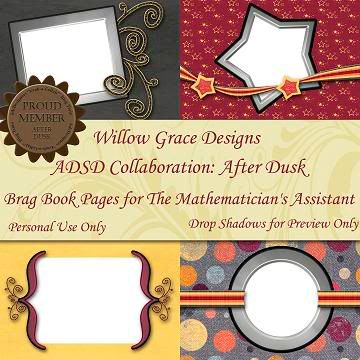 Click on preview to download or click here - Link Expired.
Password: AfterDusk
SORRY!!!