Okay - so my Fall Splendor links went down - Again!! This time all of them went bad. I'm not exactly sure why, but I felt bad so I created a little Add-On for the Fall Splendor kit - as if it wasn't big enough (LOL)!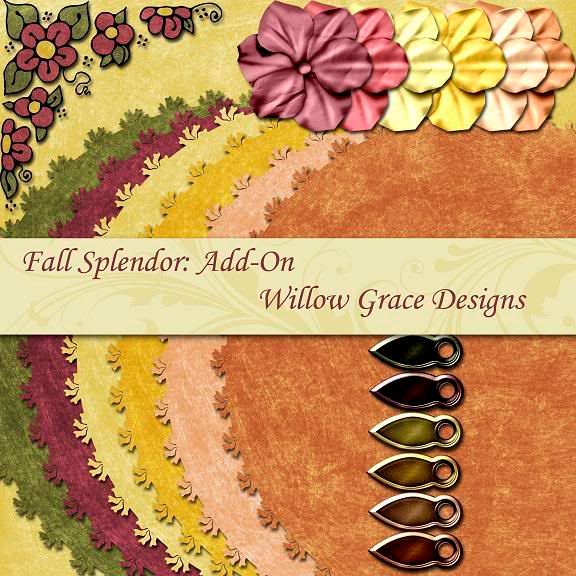 The Add-On includes the following:
6 photo mats
6 flowers
6 photo corner/tabs
1 doodle flower corner
Here are the links for my original Fall Splendor:
Elements Link Expired
Tags Link Expired
Paper Pack 1 Link Expired
Paper Pack 2 Link Expired
Paper Pack 3 Link Expired
Paper Pack 4 Link Expired
And the links for the Add-On is broken into 3 parts:
Part 1 Link Expired
Part 2 Link Expired
Part 3 Link Expired
Hopefully the links won't go down again - I've moved them to a different 4shared account.
I tested all of the links and everything was working as of Monday, October 6, 2008 at 1:00 p.m. Eastern Standard Time.
Thanks!
Wendi